Spectrum Dynamics Medical – fully digital systems for nuclear medicine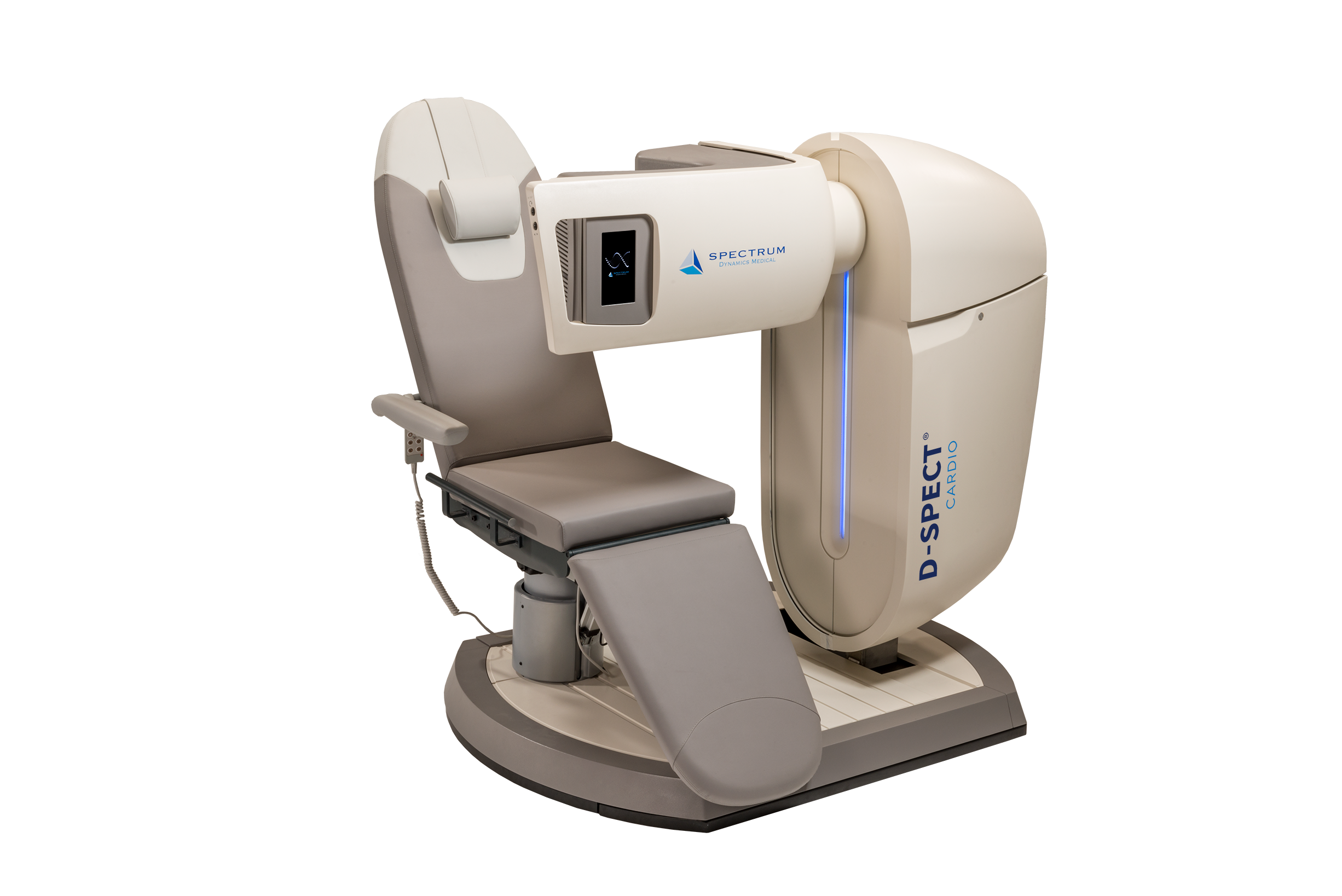 In our portfolio, we have fully digital SPECT gamma cameras with semiconductor detectors and CZT crystals.
Gamma-camera dedicated for cardiology is able to perform acquisition in sitting and lying position without any moving parts. Myocardial perfusion study can be obtained in 2 minutes with resolution comparable with PET. Gammacamera D-SPECT allows for dynamic acquisition to assess flow reserve.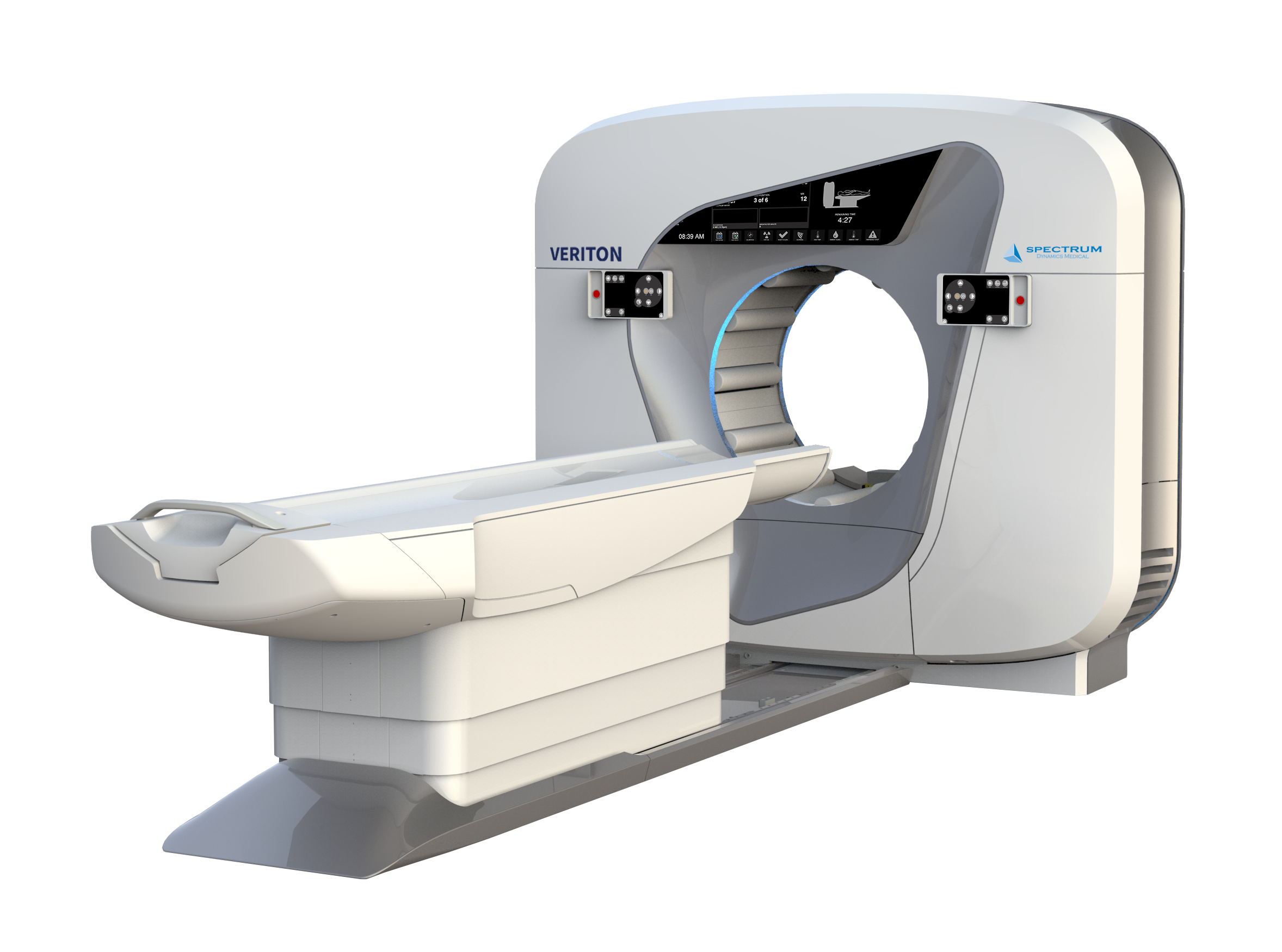 Systems for whole-body imaging (SPECT only and SPECT/CT versions) are constructed with 12 small and independent CZT detectors for automatic positioning in the closest position to the body.
System allows for cardiac scans as described for the D-SPECT system, whole-body bone scan in less than 18 minutes, neuro examinations with sensitivity three times higher than with an analogue gamma camera with flat, large field-of-view detectors.
Systems
D-SPECT Cardio Gamma camera SPECT for cardiology
VERITON Gamma camera SPECT for whole body imaging
VERITON CT System SPECT/CT for whole body imaging
More details can be found: